PETROLEUM PRODUCT CONTAMINATION - GAS PROCESSING PLANT
Phase separated hydrocarbons were encountered in one of several observations/monitor wells drilled on a gas processing facility. It was suspected by facility personal that a product pipeline entering the property was leaking.
Conduct a soil vapor survey on the facility in the pipelines and monitor well in which the product was encountered on groundwater. A sampling grid containing 100 foot centers was utilized; the sample density was increased to 50 foot centers in areas where more detail was required.

The contamination was not limited to an area surrounding the monitor well containing the free product. Five distinct contaminant plumes were delineated on the facility. A comparison of liquid product sample analyses with soil vapor analyses indicated that several releases of at least three products had occurred at the property over time. Hydrocarbon component ratios and various chromatographic signature analyses were used to determine which product(s) was lost in each area of the property. The relative age of the releases was also ascertained based on component ratios determined for each soil vapor sample.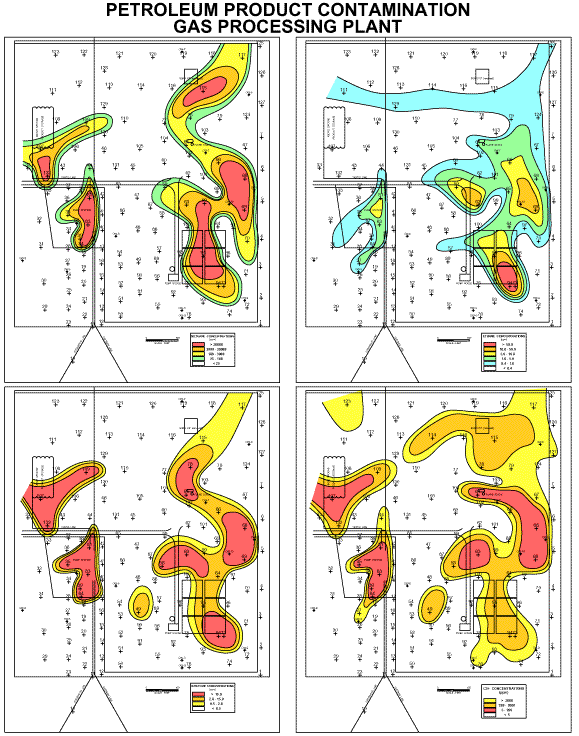 | Home | Exploration Geochemistry Services | Environmental Geochemistry Services |
©2002 Exploration Technologies, Inc.